Yoogane Singapore, Specially prepared for "Yoo" and I ~
The fun-filled Korean Chicken Joint features Chicken Galbi (Dalk-Galbi) and the Singaporeans most loved Seafood Chicken Galbi (Hae-Mool-Dalk-Galbi), cooked and served right at your table. With this, Yoogane brings you a whole new authentic, exciting Korean experience.
Yoogane, originally from Busan, Korea in 1981, has achieved tremendous success with their unique blend of sauces and seasoning developed using only the top and freshest ingredients. Did you know that apart from the Chicken and Vegetables, every soup bases & main ingredients, including Rice is imported from Korea? Kid you not!
Yoogane Singapore has also came up with their solely designed Chick Mascot and Yoogane origami, just for the Singaporean fans! You are very likely not to see these in Korea.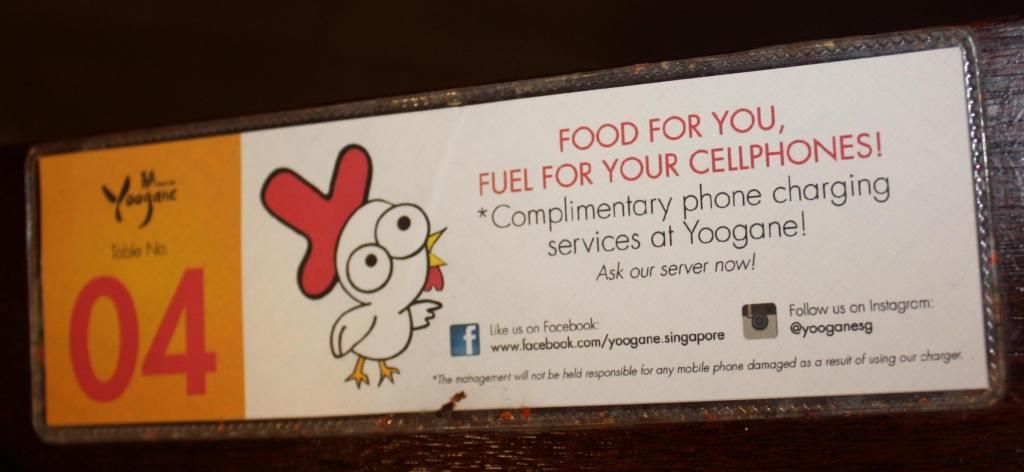 Also to cater to the fast paced society, Yoogane provides you with a handphone charging system so you will never have to worry about flat batteries and enjoy a great "Selfie" session with your friends and family.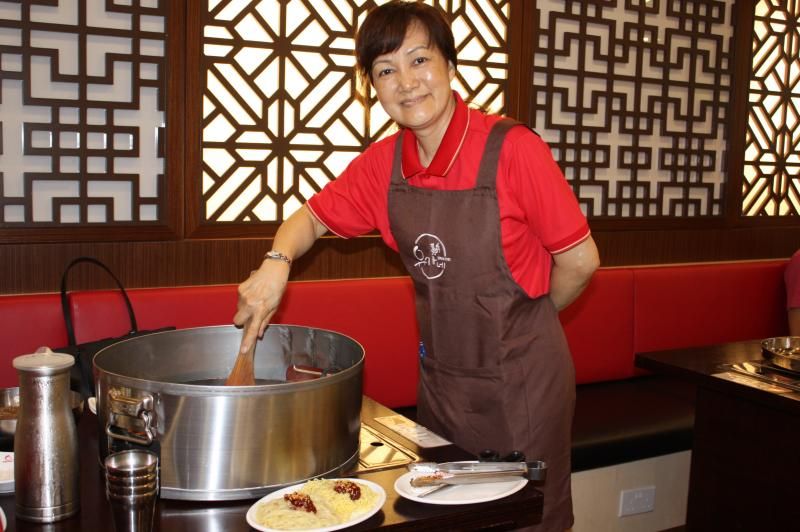 Yoogane staff greets you with heartwarming smiles as they usher you to your seats. The key importance to Yoogane's service success is their attentiveness and efficiency.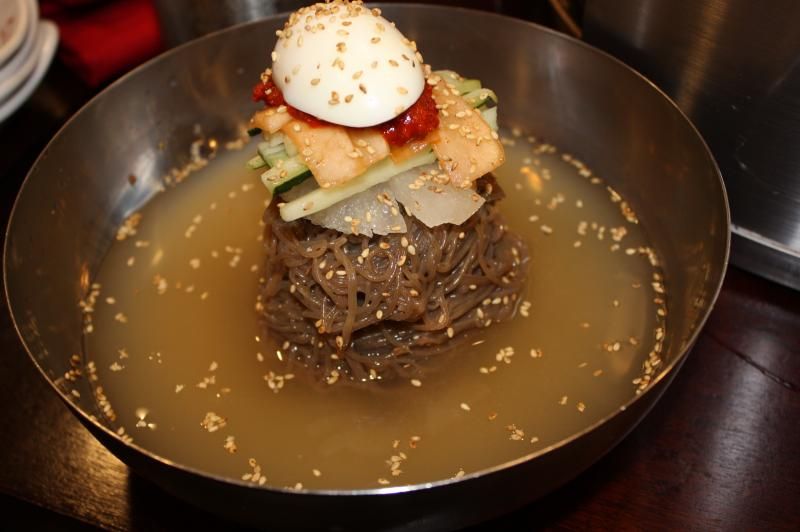 If there is one thing you should not miss during the hot, humid days is the Neng Myeon served up chilled with a refreshing, taste bud tantalizing soup base. Not forgetting the free flow salad bar where you can satisfy your Kimchi cravings.
However, to a slight disappointment, reservations cannot be made. Therefore, in order to experience Yoogane for yourselves, head on down early to queue. You might also just score yourself a picture with a Korean Chick coming your way.
Info
Yoogane Singapore
Yoogane is extremely well received in Busan , Korea - where it all started. Despite fierce competition from other restaurants specializing in chicken galbi, we were able to achieve tremendous success. The unique blend of sauces and seasoning that we have developed using top and fresh ingredients is what sets us apart from others.

Especially popular with the younger generation in Korea, our following has also expanded to all families and age groups throughout the years. We are always looking to improve our quality and menu to develop the most unique dining experience for our growing family of customers.
Address:
200 Victoria Street
Bugis Junction #02-47/48
Singapore 188021
Opening Hours :
Monday - Sunday : 11am to 10pm
Serves : Korean Cuisine
Best For : Meals with friends and families
Facebook :
You can find us here